My love of photography, architecture, graphic design and objects' of art are God-given lifetime passions and when I was taught how to send emails by a dear friend in 1999 that was the beginning of my life changing forever! I didn't have to create newsletters, business cards, forms, marketing, databases, logos etc. by hand any longer, or develop photos ever again! I taught myself graphic design by copying the front page of a New Idea magazine in Word. Yes. Looking back I could not tell you how many hours that took, but I loved every minute of the challenge.

My 'light bulb' moment came in 2007 when I needed a website to promote my B&B Beech Tree Cottage. I was the first accommodation property in Cambridge to have a website and to be on Wotif! I spent so many hours teaching myself and going to lessons in Auckland, I just couldn't get enough learning to quench my thirst and master my new found passion, and yes I'm still learning as the industry evolves. The freedom and success online marketing, our CMS (content management system) and database system brings to my businesses has been immeasurable. Once people saw my success, web design orders rolled on in. The rest is history.
So if you're looking for a blog page or website, or want to chat about business startup give me a call, I just might be able to help in some way. And remember, keep an eye out for HEARYE on the road, I might be in a town near you and would love to catch up!
LYNDA LEE
news@towncryer.nz
021 309 216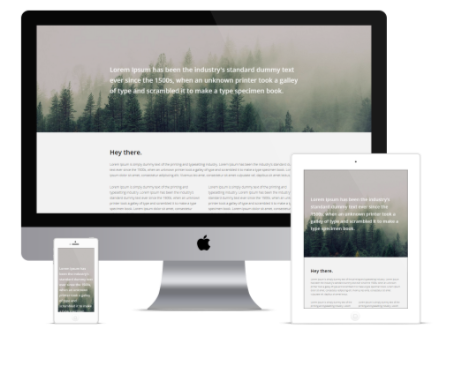 Beautiful Content.
Responsive Design.
Easy to Use!
Anything from a one page website personally created just for you, with free SEO i.e. full search engine optimisation so you can be found on the internet, and training on how to use the CMS, content management system so you can make changes yourself 24/7 once your website is live!
Inbuilt database & newsletters
We host your website online